Air Combat Simulator Tactics and Maneuvers
by Richard G. Sheffield
The Loop
| | |
| --- | --- |
| Minimum Speed | 415 knots (fully loaded) |
| | 320 knots (no bombs) |
| Minimum Altitude | 2500 feet |
(You'll lose approximately 1000 feet performing this maneuver.)
Flying straight and level, pull straight back on the stick and hold it (1).
The nose will rise until a complete loop is made (2). At the top of the loop, you're inverted, and the horizon is below you.
As the horizon nears level again, let go of the stick in an attempt to stop straight and level (3).
At the end of a loop maneuver. You'll be about 1000 feet below your starting altitude.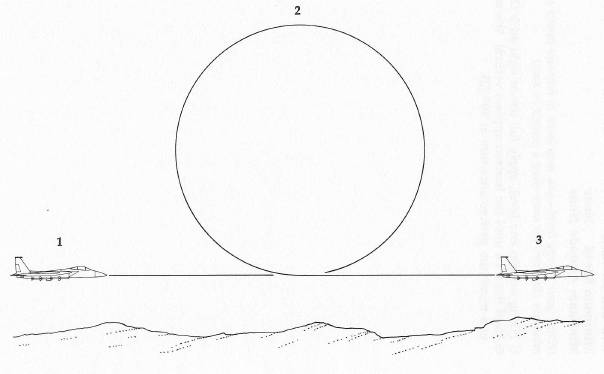 Table of Contents | Previous Chapter | Next Chapter