Air Combat Simulator Tactics and Maneuvers
by Richard G. Sheffield
Vertical Half-Loop
| | |
| --- | --- |
| Minimum Speed | 415 knots (fully loaded) |
| | 320 knots (no bombs) |
| Minimum Altitude | None |
You're flying straight and level (1).
Pull back on the stick and hold (2).
Let off the stick when you're flying upside down (3).
Apply full left or right stick until the horizon comes around level (4).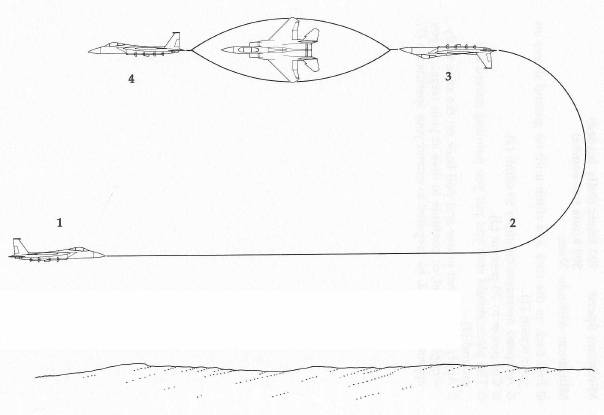 The Vertical Half-Loop, a maneuver which gains altitude and reverses your heading, is the opposite of the Split-S.
Table of Contents | Previous Chapter | Next Chapter